Blog  Are You Wasting Money on a Mediocre Pen Testing Provider? 10 Qualities to Look for Instead
Are You Wasting Money on a Mediocre Pen Testing Provider? 10 Qualities to Look for Instead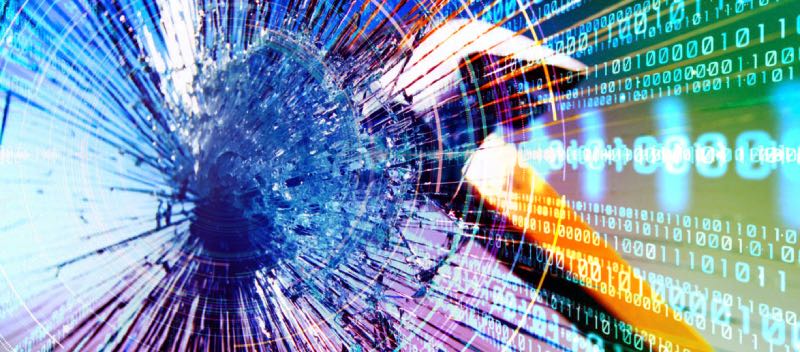 In competitive sports, practicing against highly skilled opponents pushes the limits of your potential and raises the bar on your performance. It can spell the difference between winning the actual game and regretting not having tested your abilities against a better training partner.  
The same goes for cybersecurity. Unless you subject your systems to the most rigorous and well-designed penetration test, you'll never really know the effectiveness of your security measures, where exactly your hidden vulnerabilities lie, and how best to improve your defense posture.  
Make no mistake. Competition between the two sides of cybersecurity is not a friendly game but a war of attrition.  
Already dealing damage worth trillions of dollars, cybercriminals wage an arms race with cybersecurity professionals, relentlessly evolving the tools and tactics they use to breach networks, disrupt operations, steal money, and destroy brand reputation. On the flip side, security experts use penetration testing to help organizations mitigate these threats by proactively uncovering and addressing vulnerabilities before they can be exploited.  
That is why penetration testing has become a pillar of organizational security. And why choosing the right provider can be the difference between successfully withstanding cyberattacks and failing to prevent a devastating breach.  
What is penetration testing?
Penetration testing is a cybersecurity tool that uses the techniques of cybercriminals to launch simulated attacks on an IT system for the purpose of detecting weaknesses and proactively driving remediation.   
Finding the best provider for your business
Not all providers of penetration testing services are equal. They will always differ in pricing, approaches, focus, quality, and other factors. Because implementing the right penetration testing program is critical, choosing providers often turns out to be a complicated process.   
Here are some pointers to help you make the right choice. 
There is no one-size-fits-all penetration testing solution. The best option for your company is the one fine-tuned to fit your unique situation and meet your specific requirements.

 

Clarify and establish your objectives and expectations for each round of penetration testing. 

 

Evaluate your current security posture. Have a general understanding of which aspects of your IT infrastructure need to be focused on by pentesters based on the gravity of risk and your line of business. 

 

Engage multiple prospective vendors and build a viable shortlist. Remember to limit your search only to providers that a) offer

both

automated and manual penetration testing; b) have all the appropriate security certifications; and c) proactively listen before giving any recommendation. 

 

Submit a Request for Proposal (RFP) or ask for a detailed Statement of Work (SOW) that outlines their services and prices. Also ask each provider for customer references.

 

Compare and contrast. Choose the provider that best meets the requirements and budget of your company.

 

Demand transparency and accountability throughout the process. 

 

Penetration testing is not a one-time event. You need to perform at least one per year. You may choose to build a long-term partnership with an excellent provider, which gives you a significant strategic advantage. Otherwise, rinse and repeat. 

 
And here are the 10 qualities you should look for in a penetration testing provider: 
Verified Expertise. Look for a provider who has all the relevant certifications and licenses necessary to perform the pen testing services you need. These include baseline professional certifications for ethical hackers such as those issued by the EC Council, GIAC, ISC2, CompTIA, and Offensive Security. Go beyond the basics by considering providers that also have accreditations from standards-setting organizations such as AICPA, ISACA, ISO, HITRUST, and PCI SSC. 

 

Excellent Track Record and Deep Industry Experience

.

Shortlist candidates that have been in the business for a long while and have received industry recognition and coveted awards. Look for providers led by distinguished and industry-recognized executives. Prefer those that specialize (or have many satisfied clients) in your industry. 

 

High Customer Satisfaction. Perform due diligence on the prospect's reputation. Examine the provider's client portfolio and testimonials and consider customer feedback on third-party review sites. Give plus points to providers that serve known brands. Whenever possible, ask for industry references, case studies, and net promoter scores (NPS). 

 

Accessible Pricing. Because pen testing services constitute a recurring investment, affordability matters. Look for prospects that provide quality services at reasonable cost. Note that some industry-recognized players offer top-notch services at accessible pricing. 

 

Full-Service Capabilities.

The more comprehensive the range of services is, the better. That way, you can achieve all your pen testing goals (e.g., regulatory compliance, stakeholder assurance, security upgrade, etc.) by engaging just one provider. Shortlist providers that can adequately test all the components of your information security system — from your web applications and cloud environment to the nodes and endpoints that connect to your network. Prefer candidates that can execute different pen testing approaches such as white box, black box, and grey box testing. 

 

Flexible and Scalable Solutions. Seek providers who actively listen first before recommending a litany of turnkey services. Shortlist the ones who can tailor their services to align well with your specific situation and requirements. Consider providers who can easily scale their services as your organization evolves in response to technological disruptions and market changes. 

 

Advanced Technology. Look for providers that adeptly leverage artificial intelligence, machine learning, and automation to support their team of human experts. Evaluate whether the prospect's pen testing tools provide excellent documentation, scanning, analytics, and reporting capabilities. 

 

Streamlined Methodology. The provider's project management approach can impact many areas including the quality, cost, timeline, and thoroughness of a penetration testing engagement.

Shortlist providers with well-defined methodologies including the processes for reporting and remediation. Give pluses to providers with clear data protection and privacy measures in place and those that have liability insurance. 

 

Compliance-Capable. Many industry standards and compliance frameworks such as SOC 2, PCI-DSS, and ISO 27001 require some form of penetration testing in their processes. It's infinitely better to work with providers who have the capabilities and due credentials to help your company comply with relevant standards and regulations. 

 

Excellent Customer Support. Having competent and dependable people you can call on for help anytime is the bedrock of a successful business partnership. Shortlist providers that designate a dedicated team and project manager/account officer for your company. Prefer providers that make it easy and convenient for you to reach them. 

 
Final Takeaway
Penetration testing is in high demand because the cost of cybercrime is skyrocketing.  
But not all pentests and providers are equal. There are many types of and approaches to penetration testing. Meanwhile, providers differ in the quality, depth, focus, and pricing of their offerings.  
The right pen testing service will reinforce your security systems. The wrong one might overlook hidden vulnerabilities or aggravate a latent risk.  
Take no chances.  
Choose the provider that can design and execute a pentest that fits your unique situation and meets your specific objectives. Go for the pentest service that can challenge your resilience, strengthen your defenses, and validate your commitment to system security and data protection.  
Building Trust and Confidence with TrustNet.
TrustNet has performed hundreds of Assessments and has tremendous experience successfully guiding businesses through the process.