PCI Gap Assessment
Scope includes:

Network Diagrams

Configurations

Data Flows

Policies and Procedures

CDE Scope

Network Segmentation

Security Architecture
PCI QSA Assisted SAQ Assessment
Scope includes:

Policies and Procedures

Data Flows

CHDE Storage Validation

Network Diagrams

Network Segmentation

Configurations

Security Architecture

Complete SAQ
PCI QSA Validated ROC
Scope includes:

Policies and Procedures

Data Flows

CHDE Storage Validation

Network Diagrams

Network Segmentation

Configurations

CHDE Mapping

Security Architecture

Complete AOC

Complete ROC
Elevate Your PCI Compliance Efforts in Minutes!
Join us for a 45-minute session and gain the knowledge, clarity, and customized solutions you need. Leave confusion behind and navigate PCI compliance with confidence.
In-depth understanding of PCI compliance
Personalized next steps checklist
Cutting-edge compliance management platform
Save time with automated control activities
Detailed statement of work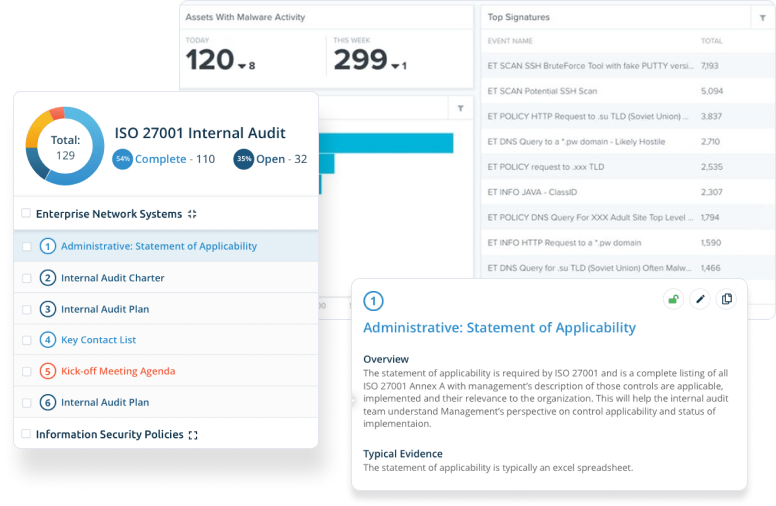 Your Fastest Path to PCI Compliance
Audit Management and Continuous Compliance by Experts
"TrustNet's extensive knowledge and experience navigating between various certification frameworks, allowed us to fast-track the audit process, leading us to complete the certification with confidence."
Chris Hagenbuch
Principal - Canda Solutions
"TrustNet has streamlined the Compliance process for my company. With weekly project status updates and reports, I am assured that my staff is up to date on all document submissions."
Andy Wanicka
President - Certified Medical Consultants
"TrustNet performs our annual audit. The audit team is professional, highly experienced, and very easy to work with, making the audit process very streamlined."
Chris Porter
Director, IT and Security - Cervey
What does PCI Compliance cost?
One of the most frequently asked questions from small local businesses to large global enterprises is what does PCI compliance cost? There are three primary cost components to the PCI DSS Compliance:
PCI Gap Assessments
Initial assessment to determine the scope and identify gaps
PCI Remediation
Cost of technology, procedures, and resources to become compliant and close the gaps found in the Gap Assessment
PCI SAQ Review or Report on Compliance
Recurring annual cost to validate PCI Compliance
Any company that stores, manages, transmits, or processes data must take steps to ensure that it remains secure from theft or sabotage. To that end, the payment card industry has arrived at a set of data security standards to which all such companies must adhere. There are various costs associated with PCI compliance as well as factors that influence them, including the following:
The cost of PCI Compliance is impacted by the Merchant or Service Provider classification, scope of the PCI cardholder data environment, number of transactions, type of cardholder transactions, size of the assessed organization, number of geographic locations, and complexity of the IT infrastructure. The cost of PCI Compliance is often dependent on the skills and experience of the assessed entity's PCI QSA (Qualified Security Assessor).
The starting cost for a typical SMB PCI Compliance project is $10,000. Managing the cost of PCI Compliance is of course very important – and a sound approach, with experienced QSA's will provide long-term value to the organization. For over a decade TrustNet has provided cost-effective PCI Compliance services to multiple organizations, across industries, and around the world.
Regardless of what you pay, adherence to these standards is not just mandatory; doing so protects your company from breach and liability and raises your credibility in the eyes of your customers.
Schedule a Meeting With Us