HITRUST Certification Cost
HITRUST Gap Assessment
Scope includes:

Scoping

Project Management

Risk Assessment

Controls Identification

Testing and Analysis

Remediation Roadmap

Reporting
HITRUST Certification
Scope includes:

Scoping

Project Management

Testing and Analysis

Reporting
Elevate Your HITRUST Compliance Efforts in Minutes!
Join us for a 45-minute session and gain the knowledge, clarity, and customized solutions you need. Leave confusion behind and navigate HITRUST compliance with confidence.
In-depth understanding of HITRUST compliance
Personalized next steps checklist
Cutting-edge compliance management platform
Save time with automated control activities
Detailed statement of work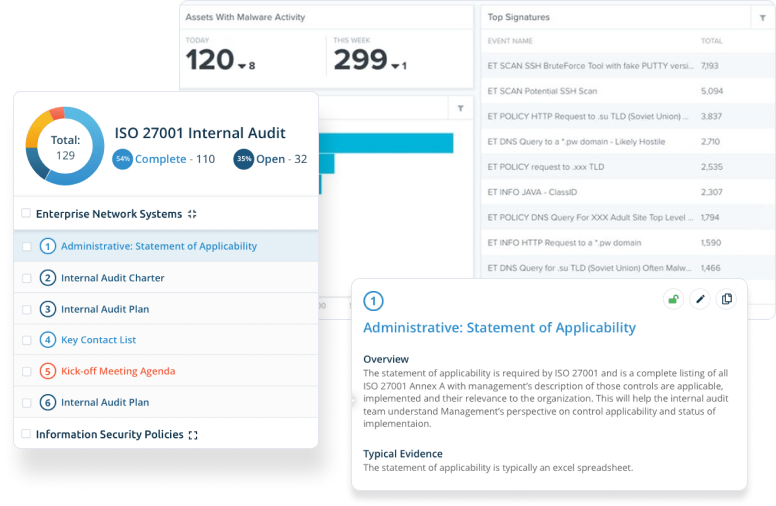 HITRUST Accelerator Program
Your Fastest Path to HITRUST Compliance
Audit Management and Continuous Compliance by Experts
"TrustNet's extensive knowledge and experience navigating between various certification frameworks, allowed us to fast-track the audit process, leading us to complete the certification with confidence."
Chris Hagenbuch
Principal - Canda Solutions
"TrustNet has streamlined the Compliance process for my company. With weekly project status updates and reports, I am assured that my staff is up to date on all document submissions."
Andy Wanicka
President - Certified Medical Consultants
"TrustNet performs our annual audit. The audit team is professional, highly experienced, and very easy to work with, making the audit process very streamlined."
Chris Porter
Director, IT and Security - Cervey
What does a HITRUST Assessment cost?
There are three components that compromise the total cost for a HITRUST Assessment:
HITRUST Readiness Assessment
Initial assessment to determine the scope and identify gaps
HITRUST Remediation
Technology, procedures, and resources to meet the requirements
HUTRUST Audit & Report
This includes the cost of the assessment and additional fees payable to HITRUST
The cost of a HITRUST Assessment depends on the scope of your environment, size of your organization, number of locations, complexity of your systems, and maturity of your controls. The cost for a HITRUST Gap Assessment ranges from $20,000 to $40,000. The cost of the a HITRUST Assessment ranges from $30,000 to $100,000 for a large organization. These costs exclude licensing and software fees payable to HITRUST which range from $2,500 to $10,000 per annum. 
Why HITRUST Certification costs more than other Security Assessments
How much your organization will pay for HITRUST certification will depend on its size, the scope of the assessment and its systems, and how prepared it is to undergo the process. The certification price can range anywhere from approximately $50,000 to $200,000, not including recertification costs. Although it may be hard to believe, HITRUST certification is worth the financial outlay.
For one thing, you get a lot in the HITRUST package. It includes:
Access to the MyCSF® portal
Conducting and scoring a readiness assessment
Performing a gap analysis
Giving and scoring a validated assessment
The indirect costs you incur will stem from employee time, data updating, initial configuration, developing plans for correcting and remediating weaknesses, help in submitting documentation, and other miscellaneous services provided by the TrustNet HITRUST assessor.
Ultimately, HITRUST certification is more expensive because it is comprehensive, involving hundreds of controls and other evaluative measures.
Schedule a Meeting With Us
The HITRUST organization, founded in 2007, has developed a security and privacy program meant to assist organizations in managing data and compliance and assessing risk. To that end, it adopted the HITRUST CSF, a framework that organizations can certify against to demonstrate their compliance. This framework is particularly unique because it enables companies to comply with more than one regulatory requirement simply by completing a single assessment.
HITRUST is important because completing it assists you in reducing your chances of being a victim of a data breach. It provides you with a way to assess and manage risk and demonstrates to stakeholders that your company considers security to be of the greatest importance.
The HITRUST framework is comprehensive, measuring virtually every part of your company's security ecosystem. You complete it every other year, conducting an interim checkup on a randomized selection of controls on the alternate year. Any company that handles sensitive data would be wise to obtain HITRUST CSF certification as it is increasingly becoming a requirement across many industries.