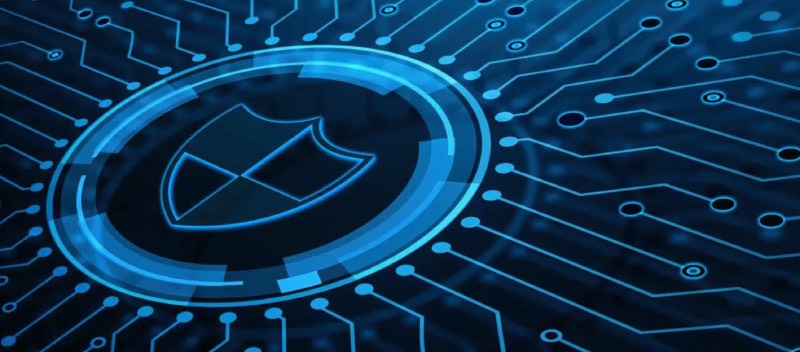 Organizations use SOC 2 compliance to demonstrate due diligence and build trust-driven relationships with customers and partners. While not strictly a legal requirement, SOC 2 compliance delivers many compelling benefits and has become a mandatory condition for doing business with a growing number of companies.  
But unless specifically required by a company you wish to engage, do you really need SOC 2? 
For companies that handle sensitive information such as personal data, the short and strategic answer is YES.  
SOC 2 Fundamentals
SOC 2 (Systems and Organization Controls 2) is a widely recognized reporting standard for assessing an organization's internal controls over its information systems. It is based on five Trust Services Criteria: security, availability, processing integrity, confidentiality, and privacy. 
By validating your ability to safeguard sensitive information, SOC 2 compliance helps build customer trust, improve regulatory posture, and provide competitive advantage.  
To mitigate risk, businesses in the digital economy commonly require their vendors to be SOC 2 compliant.  
Entities that need SOC 2 
While SOC 2 is a voluntary compliance framework, many businesses would not function well (or even survive) without it. For example, if your customer base requires all vendors to comply with the standard, you will likely lose much of your market share unless you can demonstrate compliance.  
As a rule of thumb, any organization that stores or handles sensitive data may need to achieve and maintain SOC 2 compliance. That said, here are the specific factors that help determine if a company needs to undergo a SOC 2 audit to validate their compliance.  
Factors to Consider

 

Customer requirement. Some high-value customers or potential partners may require proof of your SOC 2 compliance before moving the engagement forward. 

 

Industry/Line of business. Largely because they store and process sensitive information, some industries are more heavily regulated compared to others. Sectors such as healthcare, financial services, and cloud software are subject to strident legal standards as well as industry-mandated compliance frameworks.

 

Organization size. Large enterprises typically have a high degree of complexity and departmentalization. They interact with vendors from multiple points of the supply chain. To mitigate risk, compliance with multiple frameworks is crucial for both the enterprise and its various stakeholders.

 

Location/customer demographic. The locations where your organization transacts business, and its customer demographic can influence your regulatory requirements. Compliance with frameworks such as SOC 2 helps companies to align better with legislation such as GDPR (General Data Protection Regulation) and CCPA (California Consumer Privacy Act). 

 
Industries, Lines of Business, and Company Types  
Here's a rundown of specific industries and company types that may need SOC 2 compliance. 
Healthcare. Organizations in the healthcare sector handle huge volumes of sensitive data including patient information, social security numbers, medical records, and financial information. These companies operate within a highly regulated environment where compliance with multiple standards such as HIPAA (Health Insurance Portability and Accountability), HITRUST CSF (Common Security Framework), and SOC 2 is the norm.
Hospitals 

 

Medical clinics

 

Health insurance companies 

Medical software vendors
Financial Services. Compliance with frameworks such as SOC 1 and SOC 2, PCI DSS (Payment Card Industry Data Security Standards), and ISO (International Standards Organization) 27001 enable organizations in this industry to mitigate risk and prevent fraud.
Banks

 

Insurance companies

Fintech companies

 
IT Services. This broad industry covers businesses that provide different digital services including software subscriptions, cloud computing, online platforms, and web application hosting. 
Software-as-a-Service (SaaS) companies

 

Cloud service providers

 

Managed service providers (MSPs)

 
Professional Services. Companies in this industry provide a wide range of services outsourced by customers of all types.  
Law firms

 

Accounting firms

 

Engineering companies

 

Marketing agencies

 

Staffing and talent outsourcing companies

 

Business Process Outsourcing (BPO) companies

 
E-commerce. In addition to online retailers, the ecosystem surrounding e-commerce includes other types of businesses that process sensitive data. 
Online platforms and marketplaces

 

Logistics and shipping companies

 
Data-intensive industry. This sector literally runs on massive volumes of data. Organizations in this sector are attractive targets for cyber criminals, requiring formidable security controls and strong compliance with multiple regulatory frameworks.  
Social media platforms

 

Big data analytics firms

 
Public sector. Government bureaucracies hold tremendous volumes of sensitive data. SOC 2 compliance helps government contractors and subcontractors align their systems more easily with mandated standards such as CMMC (Cybersecurity Maturity Model Certification). 
Third-party providers offering services to government agencies and programs

 

Defense and aerospace companies

 
Conclusion
As organizations handle larger volumes of data, their exposure to systemic risks and malicious threats also expands. Compliance frameworks such as SOC 2 help companies proactively address their exposure, mitigate weaknesses, and safeguard the information assets of their customers.  
If your company stores or processes sensitive data, then SOC 2 compliance is a good starting point towards a mature and dependable security posture. SOC 2 compliance also provides excellent value by building trust in your brand, driving closer alignment with regulatory standards, and differentiating your organization from its competitors.  
Talk to an accredited expert to learn more about the compelling benefits SOC 2 can deliver.