Blog  SOC 2 Compliance: A Healthcare Imperative
SOC 2 Compliance: A Healthcare Imperative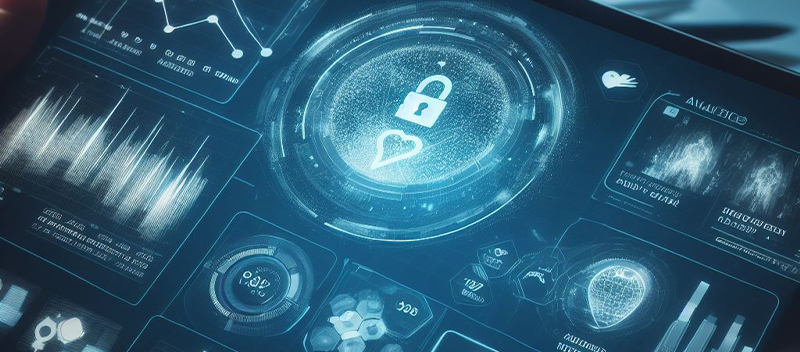 Cyberattacks targeting healthcare companies have become more frequent, sophisticated, and severe. Among critical infrastructures, the healthcare sector reported the most number of ransomware attacks (210) in 2022; and the highest average data breach cost (US$10.93 million) in 2023. Always at risk of both cyber threats and regulatory penalties, healthcare organizations
turn to robust security frameworks like SOC 2 to mitigate their exposure and build stakeholder trust.
This article discusses the factors that drive healthcare organizations to bolster information security by achieving SOC 2 compliance.
Rising Threat of Cyber Attacks in Healthcare
One of the fastest-growing industries, the healthcare sector accumulates vast amounts of sensitive data — including medical records, social security numbers, insurance account information, payment card data, and other personally identifiable information. This trove of data is highly coveted by
cyber criminals, making the industry a prime target of cyberattacks.
As healthcare companies increasingly adopt transformative digital solutions (such as electronic health records, mobile connectivity, telemedicine, e- prescription kiosks, and online procurement), their exposure to cyber risks broadens and becomes more complicated. Under close regulatory oversight, organizations must also comply with strident government and industry standards such as HIPAA, HITECH, and PCI DSS. Violations of these standards can lead to regulatory fines, expensive lawsuits, and reputational harm.
Unfortunately, such risks have already imploded into serious incidents in recent years, including several high-profile data breaches that dealt millions of dollars in damages:
Premera Blue Cross — A phishing email sent to a Premera employee led to a data breach involving 11 million patients in 2014. Consequently, the insurance company paid around US$74 million to
settle a class-action lawsuit.
Elevance Health — Another phishing operation successfully breached the corporate database of a major health insurance company formerly named Anthem Inc. The 2015 breach enabled unauthorized access to around 79 million records containing employee and patient
information. Anthem spent around US$115 million to resolve the ensuing lawsuit.
American Medical Collection Agency (AMCA) — AMCA is a billing collections service provider whose database was breached in 2018, allowing malicious hackers to steal patient data. Held liable for US$21 million in damages, the debt collections agency filed for bankruptcy, citing fallout from the security issue.
These incidents highlight the imperative for stronger cybersecurity measures. One of the most effective ways to navigate the risk environment is to undergo regular SOC 2 audits. These audits help companies detect vulnerabilities, identify security gaps, remediate weaknesses, and reinforce security measures. Adhering to SOC 2 standards also helps healthcare businesses align with HIPAA and other mandated regulations. 
Understanding SOC 2 Compliance
SOC 2 (System and Organization Controls 2) is an auditing framework that provides guidance on how organizations can safeguard their information systems. Developed by the American Institute of Certified Public Accountants (AICPA), SOC 2 sets five main criteria against which an organization's
internal controls can be validated through a rigorous audit. These trust services criteria (TSC) are security, availability, processing integrity, confidentiality, and privacy.
Security – protection of information against unauthorized access, deletion, modification, or disclosure.
Availability – accessibility of data to authorized entities within expected conditions or agreed service level.
Processing Integrity – assurance that data is processed accurately, timely, completely, and with proper authorization.
Confidentiality – prevention of unauthorized access to confidential information.
Privacy – adequacy of safeguards that maintain the privacy of personal information throughout the life cycle of customer data.
World-class SOC 2 Compliance Management for Healthcare
With 20 years of industry experience, TrustNet understands the complex challenges of healthcare companies, serving some of the most innovative players in the sector.
As a strategic partner, TrustNet builds flexible and scalable solutions that match the unique needs of each healthcare organization. We fine-tune our services to help clients cut costs and save time while passing their SOC 2 audits. Our end-to-end compliance solutions have won industry awards and the confidence of businesses within and beyond the healthcare industry.
TrustNet combines human experts, advanced technologies, and streamlined processes to simplify, accelerate, and ensure compliance. Our broad range of tailored solutions includes gap analysis, penetration testing, phishing awareness training, audit management, and compliance automation.
We serve as a one-stop shop for compliance and cybersecurity. Our team is qualified to conduct assessments, produce reports, and issue certifications across multiple frameworks relevant to many healthcare companies — such as HIPAA, HITRUST CSF, PCI DSS, and SOC 2. 
SOC 2 Compliance for Healthcare Companies: The TrustNet Advantage
To achieve SOC 2 compliance, healthcare companies must undergo a rigorous audit process conducted by a qualified auditor. The auditor will assess your organization's security controls, ensure that they meet SOC 2 standards, and guide you through the following stages:
1. Scoping — determine which SOC 2 report type and trust services criteria to include in the report.
2. Gap Analysis — detect gaps in policies, procedures, configurations, documentation, and other aspects of your information system.
3. Remediation — address gaps by building and executing a remediation roadmap.
4. Readiness Assessment — verify whether your security controls are in place and functioning as intended.
5. Reporting — undergo a formal SOC 2 audit to evaluate your organization's internal controls and produce a SOC 2 report with attestation of your compliance.  
For highly regulated industries like healthcare, SOC 2 compliance delivers compelling benefits:
Enhanced Security Posture: SOC 2 audits help healthcare organizations

adhere closer to mandatory standards. The complementary sets of

controls between SOC 2 and HIPAA help companies build a more

comprehensive and stronger security posture.

Reduced Risk of Data Breaches and Regulatory Violations: A strong

security posture significantly reduces the likelihood of data breaches

and regulatory violations, both of which can lead to severe penalties,

financial loss

, and reputational damage.

Improved Reputation and Competitive Advantage: Adherence to

recognized frameworks enhances a company's reputation and lends

substantial competitive advantage.
Additionally, partnering with TrustNet grants premium benefits:
A team of experts to guide you through every stage, from start to finish

Advanced software platform to simplify, automate, and accelerate compliance workflows

Accredited auditors and professionals to conduct assessments, perform penetration tests/vulnerability scans, produce SOC 2 reports, and issue attestations.
Conclusion
For healthcare companies, SOC 2 compliance has become essential to building the resilience you need to withstand the increasing frequency, sophistication, and severity of cyberattacks. Compliance enables organizations to safeguard sensitive data, build trust with patients and third-party providers, and gain a competitive edge. There is no room for negligence in a data-driven industry that is also regulated as a critical infrastructure. Partner with TrustNet to streamline the audit process into a cost-efficient route towards SOC 2 compliance for your business.
Have a chat with a trusted expert.
Building Trust and Confidence with TrustNet.
TrustNet has performed hundreds of Assessments and has tremendous experience successfully guiding businesses through the process.