Blog  Improving Market Share and Profitability of Oilfield Companies Through SOC 2 Compliance
Improving Market Share and Profitability of Oilfield Companies Through SOC 2 Compliance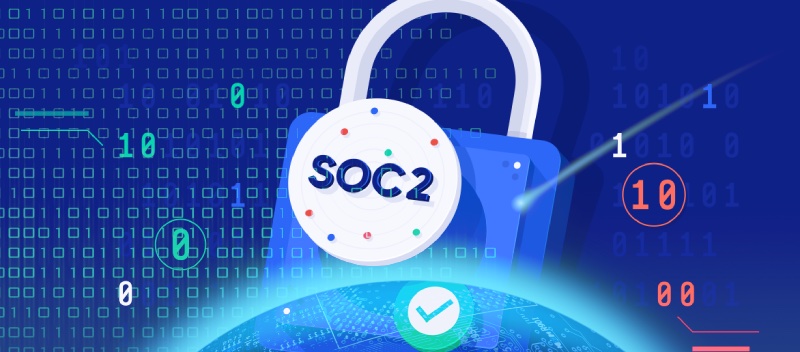 The oil industry is a highly regulated and competitive sector. To succeed, companies must comply with a wide range of regulations and maintain a strong security posture. SOC 2 compliance is an effective method for oil companies to achieve both goals.
Acquiring SOC 2 reports can be a valuable investment for oil companies of all sizes. It can help your organization bolster security, build stakeholder confidence, improve process efficiencies, meet regulatory standards, and gain a competitive advantage in the marketplace.
This article discusses how SOC 2 compliance can improve the market share and profitability of oilfield companies.
Cyber Risks in the Oil and Gas Sector
Oil and gas companies face heightened risks as the industry's main processes — exploration, production, refining, and distribution — undergo digital transformation. The sector's adoption of cloud services, IoT devices, and advanced operational technologies has introduced new vulnerabilities that can be exploited by various threat actors:
State actors – state-sponsored hacker groups that launch cyberattacks for strategic or geopolitical objectives such as sabotage, espionage, IP theft, and terrorism.
Cybercriminals – gangs or individuals who target the oil industry primarily for financial gain.
Malicious insiders – entities that have access to internal networks and intentionally compromise security for different reasons. These insiders include disgruntled employees, greedy executives, and contractors.
Notable Cyberattacks in the Oil Industry
Oil and gas companies experience relentless attacks from malicious actors. Some of these attacks have led to extremely damaging events that impacted not only the targeted organization but also the wider energy ecosystem. For example, the ransomware attack on the Colonial Pipeline required a region-wide emergency declaration following severe fuel shortages in at least 17 U.S. states. On the other hand, threat actors attacked multiple oil companies operating in the Amsterdam-Rotterdam-Antwerp refining hub during a period when Europe was already reeling from hiked oil prices.
Clearly, the stakes have gone higher for oil and gas companies. Potentially disastrous outcomes such as severe environmental damage, disruptive fuel shortages, and steep financial losses will be more likely to occur unless companies adopt a more proactive and committed approach to compliance.
The Compliance Imperative in the Oil and Gas Sector
The increasing frequency and severity of cyberattacks on critical infrastructure amplify the call for proactive measures for mitigating risk. These include the use of smarter security tools and the continuous adherence to robust security frameworks.
Several compliance frameworks and regulatory standards apply to the industry:
NIST CSF (National Institute of Standards and Technology Cybersecurity Framework) – Developed by the U.S. government, this framework consists of outcome-driven guidelines for critical infrastructure.
ISO/IEC 27001 (International Organization for Standardization/ International Electrotechnical Commission 27001) – Widely recognized, this framework serves as a global standard for developing and maintaining an effective Information Security Management System (ISMS).
PCI DSS (Payment Card Industry Data Security Standard) – A set of security standards designed to protect cardholder data, secure payment card transactions, and reduce credit card fraud.
SOC 2 (System and Organization Controls 2) – Developed and maintained by the American Institute of Certified Public Accountants (AICPA), this auditing framework specifies how organizations should manage data across five core criteria: security, availability, processing integrity, confidentiality, and privacy.
Practical SOC 2 Solutions for Oil and Gas Companies
SOC 2 is a widely recognized framework for assessing an organization's internal controls against a set of criteria. Many organizations require SOC 2 reports as a precondition for doing business.
Only a qualified auditor or auditing firm can attest to your compliance by issuing a SOC 2 report after closely examining and validating your systems and processes against the relevant Trust Services Criteria. Overall, SOC 2 compliance is a valuable investment for oil companies that can drive significant business benefits:
Improved security posture – reduces the likelihood of data breaches and other cyber attacks
Closer alignment with regulatory standards – helps avoid penalties and fines
Enhanced customer trust and confidence – helps enhance brand reputation, provide competitive advantage, increase profitability, and expand market share
Closer adherence to best practices – leads to streamlined processes, fewer incidents of errors, and improved operational efficiencies
Market Share and Profitability Improvements via SOC 2 Compliance
SOC 2 compliance involves many steps and activities, including these five main stages:
Scoping — determine which SOC 2 report type and trust services criteria to include in the report based on your line of business and/or the specific requirement of a customer or partner.
Gap Analysis — detect gaps in the policies, procedures, configurations, documentation, and other aspects of your information system.
Remediation — address gaps by building and executing a remediation roadmap.
Readiness Assessment — verify whether your security controls — including the remediation measures — are in place and functioning as intended
Reporting — undergo a formal SOC 2 audit with a qualified third-party assessor to evaluate your organization's internal controls and produce a report on their findings.
A typical end-to-end SOC 2 process can take six months to a year or more. Partnering with an experienced compliance service provider can help reduce costs and accelerate timelines. Here are additional best practices for oil companies to get the most out of SOC 2 compliance:
Get full buy-in from the C-suite.
Invest in SOC 2 compliance early on. This saves time and money in the long run.
Familiarize yourself with the framework and the specific control criteria relevant to your business.
Consider the assurance requirements of key customers and stakeholders.
From the get-go, document your policies, procedures, and processes diligently.
Leverage technology. Use compliance software that can centralize, accelerate, and automate regulatory workflows.
Partner only with trusted experts.
Consider and act on the recommendations included by your auditor in the SOC 2 report.
Maintain compliance. SOC 2 compliance is an ongoing journey towards the continuous improvement of your security infrastructure.
SOC 2 Compliance: Best-in-Class Benefits for Oilfield Companies
TrustNet provides award-winning managed compliance services that have earned the confidence of hundreds of satisfied clients. We cover more than 70 security frameworks including SOC 2, ISO 27001, NIST CSF, PCI DSS, HIPAA, GDPR, FedRAMP, CMMC, and HITRUST.
For oil and gas companies, we help address cyber threats that commonly lead to network intrusions in the sector. To mitigate threats such as spear phishing and third-party compromise, we provide gap assessments, penetration testing, audit management services, and phishing awareness training.
For SOC 2 clients, our primary goal is to make the issuance of SOC 2 (Type 1 and Type 2) reports cost-efficient, easy, and fast for clients. We fine-tune our approach to achieve that goal. We work with individual clients to develop a tailored compliance solution that meets their unique needs, budget, and schedule.
Our experienced specialists will assess your current security posture and develop a roadmap to achieve SOC 2 compliance. To save time and cut costs, TrustNet's compliance solutions simplify the SOC 2 audit process while assuring your sustained adherence to regulatory and industry standards.
Partnering with TrustNet delivers premium end-to-end experience:
A team of experts to guide you through every stage of the process, from start to finish
Advanced software platform to simplify, automate, and accelerate regulatory workflows
Inhouse auditors and security professionals duly accredited to conduct assessments, perform penetration tests/vulnerability scans, produce reports, and issue certifications
Our managed compliance services are designed to help you —
Simplify compliance/regulatory audits
Save time and money
Complement adherence to other industry standards
Enhance customer trust and satisfaction
Expand business opportunities
Conclusion
SOC 2 compliance is a valuable investment for oil companies of all sizes. It can help businesses bolster security, improve operational efficiency, meet regulatory standards, and gain a competitive advantage in the marketplace. Oil companies that are seeking to achieve SOC 2 compliance should start planning early, get buy-in from senior management, use automation tools, and diligently document their internal controls.
Going further, you can simplify SOC 2 compliance by partnering with a trusted SOC 2 advisor with deep experience in the oil and gas industry.
Call and share your unique needs with a TrustNet expert.
Building Trust and Confidence with TrustNet.
TrustNet has performed hundreds of Assessments and has tremendous experience successfully guiding businesses through the process.