Blog  ISO 27001: Enhancing Cybersecurity in the Oil Industry
ISO 27001: Enhancing Cybersecurity in the Oil Industry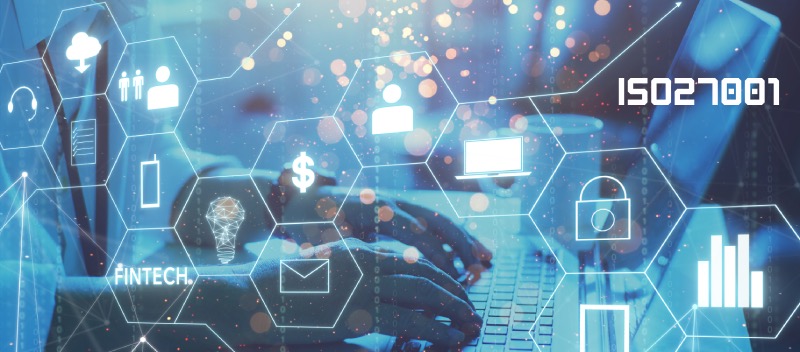 Cyber threats have made the oil and gas sector an even riskier business than it already is. Considered a critical infrastructure, the sector incurs relentless attacks from state-sponsored hackers, cybercriminal gangs, insider threats, and other malicious actors. While the sector's increasing adoption of digital technologies helps improve efficiencies in its core segments (exploration, production, refining, distribution), it also introduces new vulnerabilities that bad actors can exploit. Only a proactive approach to security can significantly reduce oil companies' exposure to these emerging risks. Recommended by industry experts and policymakers, compliance with ISO 27001 has always been a good place to start.
This article discusses the cyber threats surrounding the oil and gas industry and how ISO 27001 compliance is integral to an effective risk mitigation strategy.
Mitigating Risks in the Oil and Gas Sector
Notable cyberattacks on the oil industry rank among the most devastating in history. These include the Colonial Pipeline ransomware attack that led to a severe region-wide fuel shortage, a ransom payment of US$4.4 million, and a government declaration of emergency in 17 US states. Another incident — the 2022 cyberattack on the Amsterdam-Rotterdam-Antwerp refining hub — targeted multiple companies at a time when Europe was already reeling from hiked oil prices.
While financial gain motivated both attacks, making a political statement against a royal family can also be a powerful incentive. In 2012, malicious hackers infiltrated the network of Saudi Aramco and partially wiped out or destroyed around 35,000 corporate workstations, which seriously disrupted the company's distribution operations and dealt billions of dollars in damages.
An industry study noted that successful cyberattacks on oil and gas companies used common tactics such as spear phishing and third-party compromise. Meanwhile, various analyses of attacks on critical infrastructure recommend proactive risk mitigation measures, including continuous adherence to frameworks such as ISO 27001 and the adoption of advanced cybersecurity solutions.
Compliance for Oil and Gas Companies
Oil companies use several compliance frameworks to help detect vulnerabilities and close the gaps in their security infrastructure. These include the NIST Cybersecurity Framework (CSF), which was specifically developed for critical infrastructure; and SOC 2, which provides a comprehensive set of criteria for implementing adequate controls over data and information systems.
ISO/IEC 27001 is also a highly recommended framework for the sector. Recognized globally, the framework guides organizations in how to establish and maintain an effective Information Security Management System (ISMS) — the set of policies, practices, and procedures organizations enforce to safeguard information assets.
Promoting a holistic approach to information security, ISO/IEC 27001 drives risk awareness by proactively identifying and addressing weaknesses. The framework has become even more applicable to the industry as oil rigs, wells, refineries, storage facilities, and retailers have become more interconnected through cloud services, smart IoT devices, and advanced operational technologies that manage the sector's industrial systems.
This heightened interconnectedness and digitalization positively transformed the oil and gas sector. But it also introduced a new batch of internal vulnerabilities and external security risks that expose individual oil companies and entire supply chains to potentially serious financial, environmental, infrastructural, and reputational damage.
The rigorous assessment and remediation process required to acquire an ISO/IEC 27001 certification helps ensure that these vulnerabilities and risks are accurately identified and adequately addressed. As proven over time, sustained compliance with the framework helps companies improve cyber resilience and achieve operational excellence.
Optimized Benefits of ISO 27001 Certification
The ISO/IEC 27001 certification process is resource-intensive and complex. Any misstep can translate to additional costs and/or prolonged timelines. Partnering with experienced ISO-certified advisors and auditors can help organizations save time, cut costs, and avoid stress.
TrustNet provides world-class compliance solutions that have won industry awards and the confidence of hundreds of satisfied clients. Companies seek our end-to-end ISO 27001 services to streamline their compliance journey while ensuring certification:
ISO/IEC 27001 Readiness Assessments
Information Security Management System (ISMS) Scoping
Risk Treatment Analysis and Remediation Plan
Validation of Compliance and Issuance of Certification
Surveillance Audits
Partnering with TrustNet grants you all the resources you need to make ISO 27001 compliance easier to achieve:
A team of experts and specialists to guide you through every stage of the certification process from start to finish
Advanced software platform to accelerate and automate regulatory workflows
Credentialed firm authorized to conduct assessments, perform penetration tests and vulnerability scans, produce reports, and issue certifications
As a managed security provider, TrustNet can also reinforce the security measures of oil and gas companies. We offer a comprehensive range of services from network security and advanced threat detection to penetration testing and vendor risk management. For oil and gas companies, we help address the key cyber threats such as spear phishing and compromised user accounts that commonly lead to network intrusions in the sector. To mitigate these threats, we provide audit management, phishing awareness training, and other services.
ISO 27001 Compliance Roadmap
Smart businesses practice due diligence over the security of their network, applications, and data. Most aim for ISO 27001 certification by developing a robust Information Security Management System (ISMS). Certification provides assurance to customers, partners, investors, and other stakeholders that you adhere to the principles of good governance and implement adequate controls for data privacy and protection.
Achieving certification requires the services of a qualified third-party auditor. This entity will thoroughly review your ISMS to assess whether it meets ISO 27001 guidelines, a rigorous process that can take three to 12 months.
Oil and gas companies can achieve ISO/IEC 27001 certification by taking the following steps:
Partner with an experienced and duly accredited ISO advisor.
Conduct a gap assessment to develop your ISMS and prioritize remediation items.
Take remedial actions to fix vulnerabilities and close gaps.
Perform a preliminary review of your ISMS.
Conduct a formal and detailed onsite review of your ISMS to certify its compliance with ISO 27001 guidelines. (ISO 27001 certificates are valid for a three-year term).
Maintain compliance by conducting regular surveillance audits.
Conclusion
Oil and gas companies face a long list of cyber threats and onsite hazards. Among the most regulated industries, the sector recognizes the need for security frameworks that help mitigate the elevated risks that typically beset critical infrastructures. Consequently, many industry players acquire ISO 27001 certification to improve cyber resilience and build stakeholder trust.
Mere compliance with ISO 27001 is good. A streamlined certification process is even better. TrustNet's ISO 27001 services help you cut costs, save time, and simplify the compliance journey.
Have a chat with an industry expert.
Building Trust and Confidence with TrustNet.
TrustNet has performed hundreds of Assessments and has tremendous experience successfully guiding businesses through the process.