Blog  How TrustNet Simplifies the SOC 2 Audit Process
How TrustNet Simplifies the SOC 2 Audit Process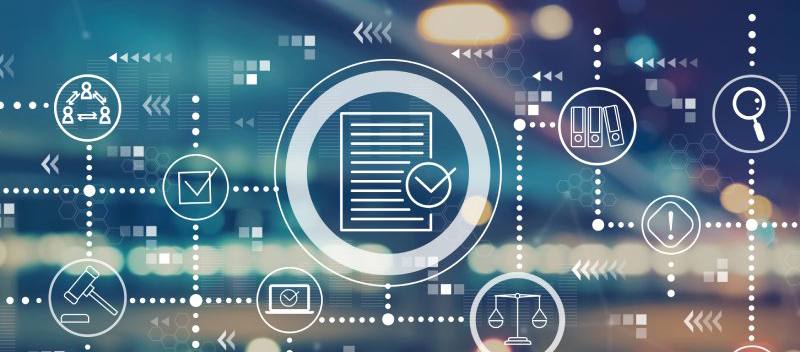 SOC 2 compliance is a business essential for companies that handle sensitive customer data. It improves overall security, builds trust, and uncovers business opportunities. But while SOC 2 delivers these desirable outcomes, it also involves a rigorous process and a set of strident standards that have been difficult for many companies to adhere to.
Fortunately, experienced IT auditors like TrustNet can reduce the complexity of SOC 2 by simplifying client involvement, automating workflows, and ensuring compliance.
This article explains the basics of SOC 2 and describes how TrustNet can help you achieve SOC 2 compliance with ease.
Understanding SOC 2 Compliance
SOC 2 stands for System and Organization Controls 2, a widely recognized auditing framework developed by the American Institute of Certified Public Accountants (AICPA). Released after an independent audit, SOC 2 reports serve as proof of an organization's adherence to security best practices and commitment to safeguard customer information. An increasing number of companies require SOC 2 reports as a precondition for doing business.
You can achieve SOC 2 compliance by validating your security measures against the framework's standards called the Trust Services Criteria (TSC). The core trust services criteria are security, availability, processing integrity, confidentiality, and privacy.
Security – the set of criteria for validating the controls that protect systems and data from unauthorized access and vulnerabilities. Includes authentication protocols, firewalls, and intrusion detection systems.
Availability – the set of criteria for validating the controls that ensure the expected accessibility of services, systems, and data to authorized users. Includes backup plans, disaster recovery and incident management, and business continuity.
Processing Integrity – the set of criteria for validating the controls that ensure the proper operation of systems and processing of data. Covers data encryption, error handling, quality assurance, and data validation protocols.
Confidentiality – the set of criteria for validating controls that safeguard the confidentiality of sensitive information. Includes access controls, data encryption, confidentiality agreements, and process monitoring.
Privacy – the set of criteria for validating controls that protect personal information. Includes private policies, response plans for data breach incidents, data encryption, and access controls.
The SOC 2 Audit Process
A SOC 2 audit involves many steps jointly taken by a company and a qualified third-party auditor. These steps include:
Scoping — determine which SOC 2 report type and trust services criteria to include in the report based on your line of business and/or the specific requirement of a customer or partner.
Gap Analysis — detect gaps in policies, procedures, configurations, documentation, and other aspects of your information system.
Remediation — address gaps by building and executing a remediation roadmap.
Readiness Assessment — verify whether your security controls (including the remediation measures) are in place and functioning as intended.
Reporting — undergo a formal SOC 2 audit with the independent assessor to evaluate your organization's internal controls and produce a report on their findings.
These best practices can help streamline your SOC 2 audit:
Start early. Getting a SOC 2 report can take many months. The sooner you begin the process, the more time you can spend discovering and addressing issues.
Familiarize yourself with the framework. Understand fundamental concepts such as the Trust Services Criteria, focusing on control criteria relevant to your business and customers.
Get management buy-in. This will help facilitate the required level of collaboration across the organization.
Leverage technology. Use advanced solutions to automate tedious compliance tasks and accelerate regulatory workflows.
Partner with trusted SOC 2 experts. Choose a compliance partner who can provide the full range of SOC services while also deeply knowledgeable about your industry and line of business.
Maintain proper documentation. Focus on the internal security controls your company implements to protect your information systems.
Practice basic digital hygiene. Conduct regular penetration testing, vulnerability scans, and IT security awareness training to continuously improve your company's cyber resilience.
Industry-leading SOC 2 Compliance Solutions
TrustNet develops leading-edge SOC compliance solutions that have won industry awards and gained the confidence of hundreds of satisfied clients. Smart organizations — from startups to newly minted unicorns and mature enterprises — depend on TrustNet's innovative answers to the most complex challenges of regulatory compliance. Our services are the go-to solutions for companies looking to simplify the process, cut costs, save time, and achieve the maximum SOC 2 audit success rate.
With two decades of experience, TrustNet is authorized to conduct assessments, produce audit reports, and issue certifications. We fuse advanced technologies, streamlined processes, and human experts to simplify, accelerate, and ensure compliance with more than 70 cybersecurity frameworks including SOC 2, ISO 27001, PCI DSS, HIPAA, FedRAMP, and GDPR.
Our broad range of tailored solutions includes gap assessments, phishing awareness training, audit management, continuous compliance services, and SOC 2 Types 1 and 2 reports.
Why TrustNet for SOC 2?
TrustNet simplifies SOC 2 compliance to chip away the stress, runaway costs, and uncertainties that typically characterize regulatory audits. With more than 20 years of multi-industry experience, TrustNet is the single managed compliance and cybersecurity provider you'll ever need. We are the industry's one-stop shop for a smooth, end-to-end compliance journey.
Approach: Simplified Excellence
Our primary goal is to make the issuance of SOC 2 reports cost-efficient, easy, and fast for clients. We fine-tune our approach to achieve that goal.
Get all you need to achieve and maintain SOC 2 compliance from one trusted partner: Advisory. Assessments. Automation. Audits.
Stay in the sweet spot between premium services and practical affordability:
Team of experts to guide you through every stage of the process, from start to finish
Advanced software platform to simplify, automate, and accelerate compliance workflows
Accredited auditing firm to conduct assessments, perform penetration tests/vulnerability scans, produce SOC 2 reports, and issue attestations
Trusted by hundreds of clients of every size and industry
Advantage: Needle-moving Benefits
TrustNet works with clients to develop a customized compliance solution that meets their needs, budget, and schedule. Our experienced specialists will assess your current security posture and develop a roadmap to achieve and maintain SOC 2 compliance.
Throughout the process, we abide by the core values that guide all our client engagements: trust, excellence, flexibility, effectiveness, and simplicity.
TrustNet's SOC 2 compliance solutions do more than just ensure compliance. They simplify the SOC 2 audit process, saving businesses valuable time and resources while assuring your sustained adherence to industry standards. Our services are geared towards businesses looking to achieve SOC 2 compliance without compromising their productivity or profitability.
With TrustNet you:
Simplify the SOC 2 audit process
Save time and money
Ensure compliance with regulatory and industry standards
Enhance customer trust and satisfaction
Expand business opportunities
Conclusion
Customers appreciate the importance of a SOC 2 attestation report. That is why most of them require it as a precondition for doing business.
Give customers the assurance they need to take your relationships to the next level. Our streamlined approach to SOC 2 compliance ensures adherence to industry standards at accessible price points and flexible timelines.
Call an expert to simplify a SOC 2 audit for your company.
Building Trust and Confidence with TrustNet.
TrustNet has performed hundreds of Assessments and has tremendous experience successfully guiding businesses through the process.