Blog  TrustNet: The Expert Approach to SOC 2 Compliance Management
TrustNet: The Expert Approach to SOC 2 Compliance Management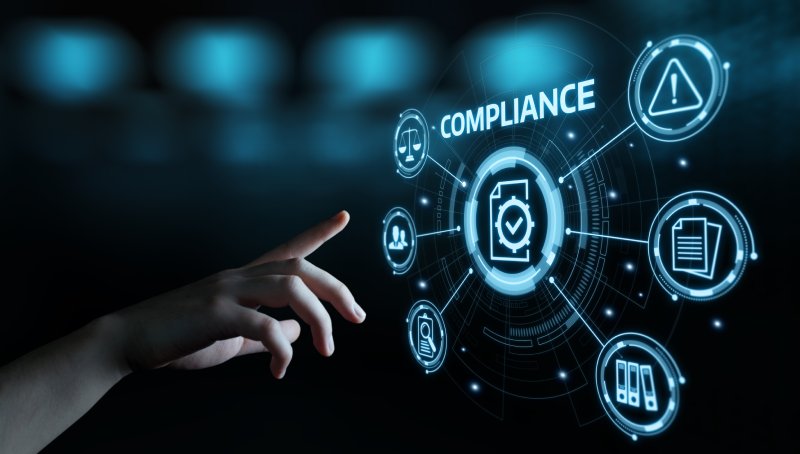 Companies respond to cyber risks by limiting their exposure. First, by improving internal security; and second, by demanding guarantees of trustworthiness from vendors, partners, and other third-party organizations. As a result, SOC 2 compliance has become a standard requirement for building business relationships in many industries. As this trust-driven environment becomes the new norm, companies that adhere to the SOC 2 framework often enjoy a decisive edge. In contrast, organizations that have yet to acquire SOC 2 attestation reports miss out on valuable opportunities.
This article explores the growing business need for SOC 2 compliance and outlines TrustNet's expert approach to managing the compliance journey from start to finish.
What Is SOC 2 Compliance?
SOC 2 (System and Organization Controls 2) is an auditing framework that specifies how organizations can safeguard data across five key criteria: security, availability, processing integrity, confidentiality, and privacy. Developed by the American Institute of Certified Public Accountants (AICPA), SOC 2 is a widely recognized standard that has become best practice for building trust with customers and other stakeholders. The demand for SOC 2 reports continues to rise in response to an elevated risk environment.
Key Principles
To achieve SOC 2 compliance, you need to meet the standards set via the Trust Services Criteria (TSC):
Security – refers to the protection of information against unauthorized access, removal, modification, or disclosure. As the most crucial principle, security is a mandatory criterion in every SOC 2 audit. All others are optional, based on your line of business or desired audit report.
Availability – refers to the unimpeded accessibility of systems and data to authorized entities within expected conditions or agreed service level.
Processing Integrity – refers to the accurate, timely, complete, and duly authorized processing of data.
Confidentiality – refers to the adequacy of controls that prevent unauthorized access to confidential information.
Privacy – refers to the adequacy of controls that safeguard the privacy of customer data, covering policies on the collection, use, retention, sharing, and disposal of personal information.
Benefits of SOC 2 Compliance
SOC 2 compliance delivers compelling benefits:
Improves security posture.
Demonstrates your commitment to data protection and privacy.
Builds trust and confidence in your brand, systems, products, and services.
Drives good governance, due diligence, and adherence to industry best practices.
Aligns security measures with other compliance frameworks and relevant regulatory standards.
Improves operational efficiencies and business performance.
Provides competitive advantage.
The SOC 2 Audit Process
A typical SOC 2 compliance journey consists of four main stages:
Scoping — decide which SOC 2 report type and trust services criteria your company needs based on your line of business and the requirements of specific customers.
Readiness Assessment — detect gaps in documentation, procedures, technical tools, system configurations, and audit trail.
Remediation — close gaps by building and implementing a remediation plan.
Reporting — undergo a SOC 2 Audit with a qualified third-party assessor to test your organization's security controls and produce a report on their findings

Type 1 report: provides a snapshot (i.e., design and implementation) of your organizational controls at a specific point in time. This report type is straightforward with a shorter timeline.
Type 2 report: provides a long-term assessment (i.e., design, implementation, and effectiveness) of your organizational controls over a given period. This report type offers greater assurance to internal and external stakeholders but comes at a higher cost and with a longer timeline.
SOC 2 Best Practices
For TrustNet clients, the following practices consistently deliver a positive impact on audit outcomes:
Invest in SOC 2 compliance early on. This strategic decision saves time and money in the long run.
Conduct audits as soon as possible. The road to full SOC 2 compliance can take many months to complete.
Familiarize yourself with the SOC 2 framework and the specific control criteria relevant to your business.
Get buy-in from top leadership.
Consider the security requirements of key customers and stakeholders.
Take advantage of advanced technologies. Use compliance software that leverages AI, machine learning, and automation to centralize, accelerate, and set regulatory workflows on autopilot.
Partner only with experienced and trusted providers.
Promptly act on the recommendations included in the SOC 2 report.
Maintain compliance. SOC 2 is an ongoing journey aimed at continuous improvement.
SOC 2 Compliance: The TrustNet Difference
TrustNet provides state-of-the-art SOC 2 compliance solutions businesses depend on to cut costs, save time, and pass the SOC 2 audit. These end-to-end solutions have won industry awards and the confidence of hundreds of satisfied clients of every size and from every industry.
Our broad range of tailored SOC 2 services includes gap assessments, penetration testing, remediation guidance, compliance automation, and SOC reports.
World-class Expertise
TrustNet leverages two decades of deep industry experience to combine human experts, advanced technologies, and streamlined processes into fine-tuned solutions that simplify, accelerate, and ensure compliance. An accredited auditing and IT security firm, TrustNet is authorized to conduct assessments, produce reports, and issue certifications across multiple compliance frameworks.
TrustNet simplifies SOC 2 compliance to chip away the stress, runaway costs, and uncertainties that typically characterize regulatory audits. Our primary goal is to make the issuance of SOC 2 reports cost-efficient, easy, and fast for clients.
Our premium tools and resources are engineered for enterprises but priced for startups:
Team of experts to guide you through every stage of the process, from start to finish
Advanced software platform to simplify, automate, and accelerate compliance workflows
Proper accreditations to conduct assessments, perform penetration tests/vulnerability scans, produce SOC 2 reports, and issue certifications/attestations
Needle-moving Advantage
TrustNet's SOC 2 solutions go beyond just achieving compliance. They simplify the audit process, saving businesses valuable time and resources without compromising their productivity or profitability.
TrustNet helps companies —
Simplify the SOC 2 audit process
Save time and money
Ensure compliance with regulatory and industry standards
Enhance customer trust and satisfaction
Expand business opportunities
Conclusion
SOC 2 compliance demonstrates to customers and stakeholders that your company performs due diligence in safeguarding sensitive information. It shows that your organization practices good governance by implementing adequate controls over its systems and processes. Because it serves as proof of your trustworthiness, SOC 2 compliance provides a major competitive advantage.
Such advantage becomes a critical business necessity in industries where risks, threats, and vulnerabilities are substantial. But while SOC 2 compliance provides an assurance of trust, not all SOC 2 audits are the same. TrustNet fuses human expertise and advanced technologies to build cost-effective SOC 2 solutions that simplify, accelerate, and guarantee compliance.
Call a compliance expert to learn how you can cut costs and avoid stress while passing the SOC 2 audit.
Building Trust and Confidence with TrustNet.
TrustNet has performed hundreds of Assessments and has tremendous experience successfully guiding businesses through the process.