Blog  SOC 2 Mastery: Your Roadmap to Seamless Compliance
SOC 2 Mastery: Your Roadmap to Seamless Compliance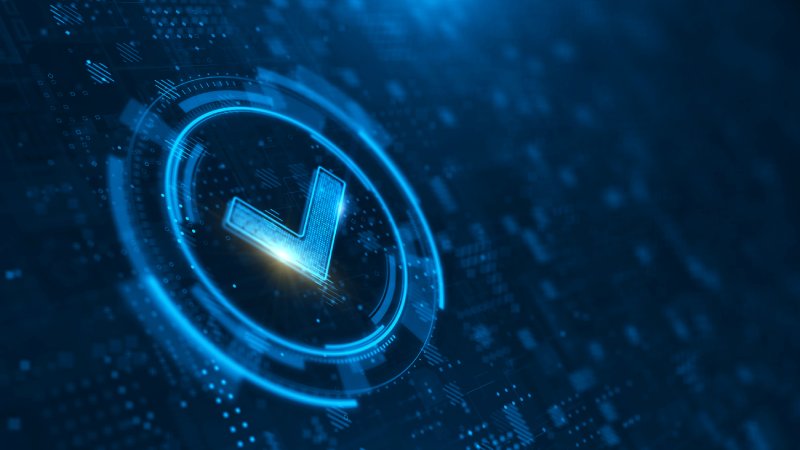 Ideally, business relationships generate value for all parties concerned. In digital ecosystems, however, they also spread cyber risk. And as risk exposure expands, the demand for SOC 2 compliance intensifies. Smart customers now require evidence that third parties can safeguard sensitive data before stepping up their engagements with vendors, service providers, and partners. For a growing number of companies, SOC 2 now serves as the evidence they need to build and maintain trust-based relationships.
This article outlines the fundamentals of SOC 2 and how mastery of the framework leads to a seamless compliance journey.
Understanding SOC 2 Compliance
SOC 2 (Systems and Organization Controls 2) is a widely recognized auditing framework for evaluating an organization's internal controls over its information systems. Developed by the American Institute of Certified Public Accountants (AICPA), SOC 2 specifies how organizations can safeguard data across five key criteria: security, availability, processing integrity, confidentiality, and privacy.
An increasing number of organizations require SOC 2 reports as a precondition for doing business.
Only a qualified auditor can attest to your compliance by issuing a SOC 2 report after closely examining your systems and processes. Compliance entails meeting all the relevant control objectives set by the framework.
Trust Services Criteria (TSC)
SOC 2's control objectives are categorized under five Trust Services Criteria (TSC):
Security refers to the protection of information against unauthorized access, removal, modification, or disclosure.
Availability refers to the persistent accessibility of systems and data to authorized entities within expected conditions or agreed service levels.
Processing Integrity refers to the accurate, complete, timely, and duly authorized processing of data.
Confidentiality refers to the protection of confidential information from unauthorized access.
Privacy refers to the proper safeguarding of personal information throughout the customer data lifecycle, from collection and use to sharing and disposal.
Benefits of SOC 2 Compliance
SOC 2 compliance is important for several reasons:
SOC 2 compliance helps ensure that sensitive information is protected, data privacy is maintained, and authorized access to data remains unimpeded.
A positive SOC 2 audit report helps build trust by providing assurance to customers, partners, and regulators that a company maintains adequate controls to protect its systems, processes, and data.
SOC 2 compliance facilitates closer alignment with other security frameworks and regulatory standards.
SOC 2 is among the most recognized security frameworks around the world and has become a standard requirement for doing business in many industries.
SOC 2 helps improve operational efficiency by streamlining policies and procedures and by promoting industry best practices.
SOC 2 compliance provides a competitive edge in markets where risk, threats, and vulnerabilities abound.
The SOC 2 Audit Process
To achieve SOC 2 compliance, companies typically take the following key steps:
Determine which SOC 2 report type your business needs and which trust services criteria to include in the report.
Work with a qualified assessor (typically a CPA firm) to perform a readiness assessment/gap analysis. At the end of the process, the assessor will provide a SOC 2 roadmap that includes a remediation plan based on the findings.
Implement the recommended controls and remediation measures for identified gaps and weaknesses.
Have the qualified assessor conduct a formal audit. At the end of the audit, the auditor will present a SOC 2 report that includes their professional opinion on whether your system and organizational controls meet SOC 2 standards.
SOC 2 Best Practices
The following practices consistently deliver a positive impact:
Treat SOC 2 compliance as a strategic, long-term investment you need to make early on.
Conduct SOC 2 audits as soon as possible because full compliance can take many months to complete.
Familiarize yourself with the framework and the specific control criteria relevant to your business.
Get full commitment from the C-suite.
Consider the assurance requirements of key customers and stakeholders.
Use technology to centralize, accelerate, and automate compliance workflows.
Partner only with trusted experts.
Promptly act on the recommendations given in the SOC 2 report.
Continuously improve security by maintaining SOC 2 compliance over time.
The SOC 2 Compliance Solution Preferred by Top Brands
TrustNet provides leading-edge SOC 2 compliance solutions that have won industry awards and the confidence of hundreds of satisfied clients. Our services are the go-to solutions for companies looking to simplify the process, cut costs, save time, and pass the SOC 2 audit.
TrustNet's Success Formula: SOC 2 Mastery
With two decades of deep industry experience, TrustNet has developed proven mastery over more than 70 cybersecurity frameworks including SOC 2, ISO 27001, PCI DSS, HIPAA, FedRAMP, and GDPR.
We combine human experts, advanced technologies, and streamlined processes to facilitate SOC 2 compliance for organizations of any size and industry. TrustNet is duly authorized to conduct assessments, perform penetration tests and vulnerability scans, produce reports, and issue certifications across multiple compliance frameworks. The company also provides audit management, phishing awareness training, and continuous compliance services.
The TrustNet Advantage
For SOC 2 clients, our primary goal is to make the issuance of SOC 2 (Type 1 and Type 2) reports cost-efficient, easy, and fast. We fine-tune our approach to achieve that goal. We work with individual clients to develop a tailored compliance solution that meets their unique needs, budget, and schedule.
Our experienced specialists will assess your current security posture and develop a roadmap to achieve and maintain SOC 2 compliance. Throughout the process, we abide by the core values that guide all our client engagements: trust, excellence, flexibility, effectiveness, and simplicity.
To save time and cut costs, TrustNet's compliance solutions simplify the SOC 2 audit process while assuring your sustained adherence to regulatory and industry standards. Our services are geared towards businesses looking to achieve SOC 2 compliance without compromising their productivity or profitability.
Conclusion
SOC 2 is a dependable method for your company to build trust, improve security, and grow revenue. Adherence to the framework also enhances your corporate governance, vendor management programs, and regulatory oversight.
Indeed, SOC 2 compliance delivers compelling business benefits. But to get the most out of SOC 2, you need a highly experienced compliance partner who has mastered the framework in its entire complexity. With such a trusted partner, you can chip away uncertainties, reduce costs, accelerate the process, and ensure a seamless compliance journey — audit after audit.
Schedule a call with a friendly SOC 2 master.
Building Trust and Confidence with TrustNet.
TrustNet has performed hundreds of Assessments and has tremendous experience successfully guiding businesses through the process.