Blog  Trust in Healthcare: Why SOC 2 Compliance is Non-Negotiable
Trust in Healthcare: Why SOC 2 Compliance is Non-Negotiable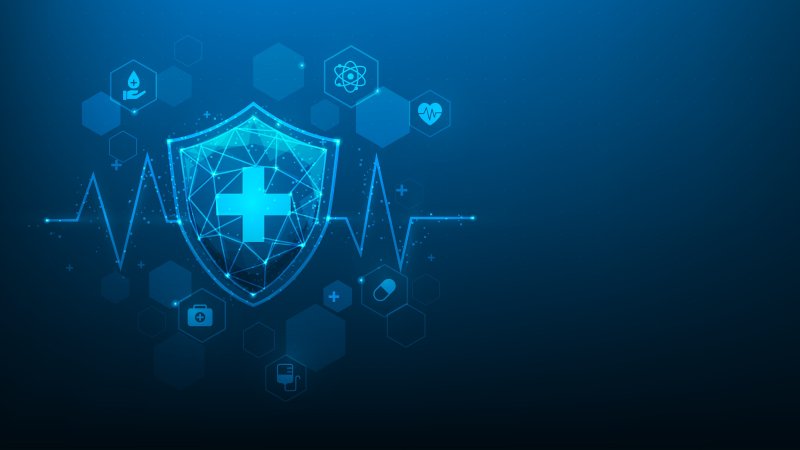 Healthcare organizations have become more reliant on digital systems to store and process sensitive patient data. This ongoing trend has exposed their information systems to new vulnerabilities, more complex risks, and other security challenges. Consequently, healthcare organizations need to ensure that their own IT infrastructures and those of their service providers meet strident regulatory standards like HIPAA (Health Insurance Portability and Accountability Act) and comply with security frameworks like SOC 2.
This article discusses the factors that compel many healthcare organizations to seek SOC 2 compliance.
The Risk Environment in Healthcare
Among the fastest-growing industries, the healthcare sector accumulates vast amounts of sensitive data. This trove of data includes medical records, social security numbers, insurance account information, payment card data, and other personally identifiable information. Because threat actors covet this type of sensitive data, the sector has become a frequent target of cyberattacks, a few of which have already led to some of the worst data breaches in history.
As healthcare organizations increasingly adopt digital technology, their risk exposure broadens. The more they use innovative services (such as electronic health records, mobile connectivity, telemedicine, e-prescription kiosks, and online procurement), the more likely new vulnerabilities get introduced into their IT infrastructure. As a result, healthcare companies need to comply with government and industry standards such as HIPAA, HITECH, PCI DSS, and JCAHO. However, regulatory violations can lead to fines, penalties, expensive lawsuits, and reputational harm.
One of the most viable ways to mitigate these risks is to undergo regular SOC 2 audits. These rigorous audits help companies detect vulnerabilities, identify security gaps, remediate weaknesses, and reinforce security measures. Adhering to SOC 2 standards also helps healthcare businesses align with HIPAA and other mandated regulations.
What IS SOC 2?
SOC 2 stands for System and Organization Controls 2, an auditing framework that specifies how organizations can safeguard their information systems. Developed by the American Institute of Certified Public Accountants (AICPA), SOC 2 is a widely recognized standard that has become best practice for building trust among businesses, customers, and third-party entities.
You can achieve SOC 2 compliance by validating your system controls against the Trust Services Criteria (TSC) set by AICPA. The core trust services criteria are security, availability, processing integrity, confidentiality, and privacy. As proof of your compliance, a qualified auditor will issue a SOC 2 report after closely examining your systems and processes.
Obtaining a favorable SOC 2 report involves a journey of many stages: scoping, gap analysis, remediation, testing, and reporting. But it's all worth the wait. SOC 2 compliance helps build customer trust, improve regulatory and security posture, and uncover market opportunities.
Unsurprisingly, a growing number of organizations now require SOC2 reports in sales engagement, business development, and investment proceedings. For companies operating in the health sector, SOC 2 compliance helps gain the confidence of patients and healthcare providers alike while also facilitating adherence to mandated standards such as HIPAA.
SOC 2 Compliance Solutions for Healthcare
With more than 20 years of industry experience, TrustNet has developed a deep understanding of the complex challenges of healthcare organizations. This enables our team to serve some of the most innovative companies in the sector. As their strategic partner, TrustNet builds flexible and scalable solutions that match the unique needs of each healthcare organization.
Engineered to help clients cut costs and save time while passing their SOC 2 audits, our end-to-end compliance solutions have won industry awards and the confidence of businesses within and beyond the healthcare industry.
The secret lies in how TrustNet combines human experts, advanced technologies, and streamlined processes to simplify, accelerate, and ensure compliance. Our broad range of tailored solutions includes gap analysis, penetration testing, phishing awareness training, audit management, and compliance automation. We serve as a one-stop shop for compliance and cybersecurity, qualified to conduct assessments, produce reports, and issue certifications across multiple frameworks relevant to many healthcare companies — such as HIPAA, PCI DSS, HITRUST CSF, and SOC 2.
SOC 2 Benefits for Healthcare Companies
For highly regulated sectors like healthcare, SOC 2 compliance delivers major benefits. First, SOC 2 audits help healthcare organizations adhere closer to mandatory standards such as those specified in HIPAA. The complementary sets of controls between SOC 2 and HIPAA help companies build a more comprehensive and stronger security posture.
Such a posture significantly reduces the likelihood of data breaches and regulatory violations, both of which can lead to severe penalties, financial loss, and reputational damage. Adherence to multiple frameworks also enhances a company's reputation and lends substantial competitive advantage.
These compelling factors drive the growing demand for paired compliance audit services such as SOC+ (HIPAA, HITRUST, etc.) in healthcare. Organizations that partner with TrustNet for multi-framework audits enjoy the following premium benefits:
Team of experts to guide you through every stage of the process, from start to finish
Advanced software platform to simplify, automate, and accelerate compliance workflows
Accredited auditing firm to conduct assessments, perform penetration tests/vulnerability scans, produce SOC 2 reports, and issue attestations
SOC 2 Compliance in Five Simple Steps
To achieve SOC 2 compliance, healthcare organizations must undergo a rigorous audit process conducted by a qualified auditor. The audit process will assess your organization's security controls and ensure that they meet the requirements of the SOC 2 Trust Services Criteria.
Work with a trusted SOC 2 auditor who can guide you through the following stages:
Scoping — determine which SOC 2 report type and trust services criteria to include in the report.
Gap Analysis — detect gaps in policies, procedures, configurations, documentation, and other aspects of your information system.
Remediation — address gaps by building and executing a remediation roadmap.
Readiness Assessment — verify whether your security controls are in place and functioning as intended.
Reporting — undergo a formal SOC 2 audit to evaluate your organization's internal controls and produce a SOC 2 report with attestation of your compliance.
Conclusion
SOC 2 compliance has become a non-negotiable essential for healthcare organizations that want to protect their information system and build patient trust. By adhering to SOC 2 standards, healthcare organizations can demonstrate their commitment to data security, improve overall security posture, avoid regulatory fines, and gain competitive advantage.
Call a TrustNet specialist to help you build a flexible and cost-effective SOC 2 program.
Building Trust and Confidence with TrustNet.
TrustNet has performed hundreds of Assessments and has tremendous experience successfully guiding businesses through the process.