Blog  Achieving SOC 2 Compliance: The Roadmap to Security Excellence
Achieving SOC 2 Compliance: The Roadmap to Security Excellence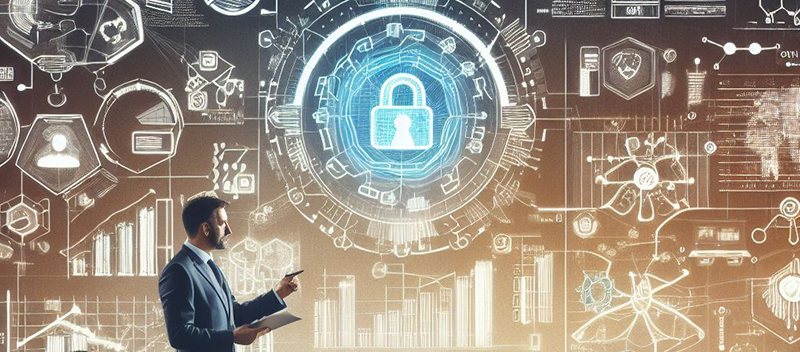 SOC 2 compliance validates a company's commitment to safeguarding its information systems and the sensitive data of its customers. It demonstrates to clients, partners, and stakeholders that the compliant organization can be trusted because it practices good governance over information security. As trust is the building block of thriving business relationships, SOC 2 compliance can be considered a growth driver in addition to being a key step towards security excellence.
Understanding SOC 2 Compliance
SOC 2 (Systems and Organization Controls 2) is a widely recognized auditing framework for assessing an organization's internal controls over its information systems. An increasing number of organizations require SOC 2 reports as a precondition for doing business.
You can achieve SOC 2 compliance by validating your security measures against the Trust Services Criteria (TSC) set by the American Institute of Certified Public Accountants (AICPA). The core trust services criteria are security, availability, processing integrity, confidentiality, and privacy.
Only a qualified auditor or auditing firm can attest to your compliance by issuing a SOC 2 report after closely examining your systems and processes. Obtaining a SOC 2 report involves a journey of many stages: scoping, gap analysis, remediation, testing, and reporting.
SOC 2 compliance helps build customer trust, improve regulatory and security posture, and uncover market opportunities.
Your SOC 2 Compliance Checklist
The SOC 2 compliance process involves many steps and activities, including these five main stages:
Scoping — determine which SOC 2 report type and trust services criteria to include in the report based on your line of business and/or the specific requirement of a customer or partner.
Gap Analysis — detect gaps in policies, procedures, configurations, documentation, and other aspects of your information system.
Remediation — address gaps by building and executing a remediation roadmap.
Readiness Assessment — verify whether your security controls — including the remediation measures — are in place and functioning as intended
Reporting — undergo a formal SOC 2 audit with a qualified third-party assessor to evaluate your organization's internal controls and produce a report on their findings.
SOC 2 compliance timelines depend on various factors. These include the size and complexity of the business, the maturity level of security controls, the type of SOC 2 report desired, and the availability of resources. A typical timeline can range from six months to a year or more.
Here's a simple checklist to simplify and accelerate compliance:
Identify the trust services criteria (TSC) that are relevant to your organization or required by a prospective customer or partner.
Identify the SOC 2 report type you need (There are two: Type 1 and Type 2).
Document your policies and procedures for meeting TSC objectives.
Partner with a trusted compliance service provider to conduct gap analysis, readiness assessment, remediation planning, and formal SOC 2 audit.
TrustNet's SOC 2 Compliance Solutions
TrustNet provides state-of-the-art SOC 2 compliance solutions that have won industry awards and the confidence of hundreds of satisfied clients. Coming from every industry and in all shapes and sizes, our clients seek the end-to-end solutions we create to cut costs, save time, and pass the SOC 2 audit.
With two decades of experience, TrustNet combines human experts, advanced technologies, and streamlined processes to simplify, accelerate, and ensure compliance. An accredited auditing and IT security firm, TrustNet is authorized to conduct assessments, produce reports, and issue certifications across multiple compliance frameworks.
Our broad range of tailored solutions includes gap assessments, penetration testing, phishing awareness training, compliance automation, and SOC reports.
Turn Lessons Learned into a SOC 2 Compliance Roadmap
For TrustNet clients, the following practices consistently deliver a positive impact on audit outcomes:
Invest in SOC 2 compliance early on. This saves time and money in the long run.
Build a compliance plan that expands on the checklist cited earlier.
Go for early audits. The road to full SOC 2 compliance can take many months to complete.
Familiarize yourself with the framework and the specific control criteria relevant to your business.
Establish a strong commitment from the C-suite.
Consider the assurance requirements of key customers and stakeholders.
Leverage technology. Use compliance software that can centralize, accelerate, and automate regulatory workflows.
Partner only with trusted experts.
Consider and act on the recommendations included by your auditor in the SOC 2 report.
Maintain compliance. Regulatory frameworks and risk environments change over time. That makes SOC 2 an ongoing journey towards the continuous improvement of your security infrastructure.
Final Takeaway
From building trust to improving efficiencies, SOC 2 compliance delivers many compelling benefits. But its rigorous processes and strident requirements might seem complicated or difficult for many companies.
You can simplify SOC 2 compliance by planning, proactively taking steps, and partnering with a trusted SOC 2 advisor.
Call one now for a complimentary demo.
Building Trust and Confidence with TrustNet.
TrustNet has performed hundreds of Assessments and has tremendous experience successfully guiding businesses through the process.