Blog  Why SaaS Companies Can't Ignore SOC 2 Compliance
Why SaaS Companies Can't Ignore SOC 2 Compliance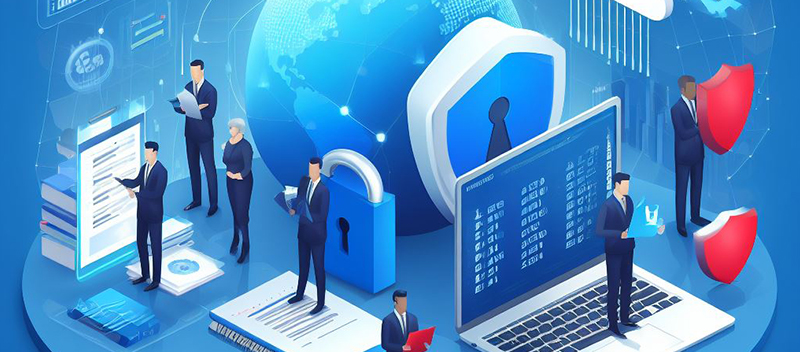 Software as a service (SaaS) provides breakthrough benefits but also involves serious risks. The largest market in cloud computing, SaaS offers the level of simplicity, accessibility, versatility, and cost-effectiveness that organizations need to dramatically improve business performance. However, the same factors that benefit SaaS providers and their customers also introduce a new set of vulnerabilities and security weaknesses that can be exploited by threat actors — potentially leading to significant damage. To mitigate this risk, proactive SaaS companies look to best practice solutions such as SOC 2 compliance.
SOC 2 (System and Organization Controls 2) serves as a reliable framework for validating whether a company meets industry-prescribed standards for safeguarding customer data. Complying with the framework helps improve overall security, build customer trust, and provide competitive advantage.
Success in the SaaS business entails consistently meeting service-level agreements that largely depend on data protection, availability, and privacy. As the risk environment shifts and larger volumes of customer data get processed in the cloud, the need for SOC 2 compliance intensifies.
SOC 2 and SaaS: The Roadmap to Smarter Cloud Security
SaaS is a business model where a company offers software-based services over the Internet, typically on a subscription basis. While SaaS can enable new capabilities and drive process improvements, it also exposes stakeholders to cyber threats that target online infrastructures, web applications, and endpoint devices. Many companies have, in fact, reported difficulties in securing SaaS applications, with most organizations citing security as their top SaaS challenge.
A compliance framework such as SOC 2 helps organizations address this challenge by validating the adequacy of their security controls and by driving remediation activities that enhance their security posture. Developed by the American Institute of Certified Public Accountants (AICPA), SOC 2 specifies how organizations can safeguard information across five core criteria: security, availability, processing integrity, confidentiality, and privacy.
SOC 2 helps organizations demonstrate to clients, partners, and regulators that they have implemented appropriate controls to protect sensitive data. Issued by a qualified auditor after a rigorous assessment process, [favorable] SOC reports help assure stakeholders that an organization practices good governance and due diligence over its information systems.
For SaaS companies, SOC 2 delivers many essential benefits:
Improve security posture.
Align with industry best practices.
Demonstrate commitment to data security and privacy.
Build customer trust and stakeholder confidence.
Ease compliance with other regulations and frameworks such as PCI DSS, GDPR, and HIPAA.
Open up new business and market opportunities.
Achieving SOC 2 Compliance
Both SaaS companies and their customers need compliance frameworks like SOC 2 to help secure their businesses amid a risk environment that grows more complex over time.
On one hand, customers typically demand SaaS vendors to provide a copy of their latest SOC 2 report. For the most part, this attestation document has become a standard requirement in prudent vendor management — especially in the SaaS ecosystem. Proceeding without one, customers might expose their operations to the same unmitigated security risks prospective providers face.
Meantime, SaaS companies need to secure their own digital assets while also meeting their obligations as specified in service-level agreements. The SOC 2 compliance process helps detect and remediate security gaps that can undermine an organization's ability to meet contract obligations. For example, a data breach or a DDoS attack that exploits an undetected and unmitigated vulnerability can seriously disrupt the operations of both the SaaS provider and its customers.
Businesses that rely on SaaS products have grown more wary of such risks. For SaaS vendors, marketing and selling to these prospects would be an uphill battle without a favorable SOC 2 report, which provides assurance that customers' data and businesses are reasonably secure.
Moreover, SOC 2 covers many of the different aspects that influence the risk profiles of SaaS companies. These aspects include:
A cloud-centric service delivery model that depends on processing integrity and the consistent availability of data over the internet.
Risks associated with online computing, web applications, endpoint devices, and remote work.
General security risks associated with the privacy and protection of customer data, including provisions for third parties' commercial use of such data
Business continuity and provisions for service interruptions; and for data breach, corruption, or loss.
The foregoing aspects make all five of SOC 2's Trust Services Criteria (security, availability, processing integrity, confidentiality, and privacy) very important for SaaS companies. However, security, availability, and privacy are considered crucial for many types of SaaS businesses.
TrustNet's SOC 2 Compliance Solutions
Experienced SOC 2 auditors such as TrustNet help companies build a remediation roadmap that addresses many of the risks intrinsic to a SaaS environment. This roadmap typically recommends proven solutions such as the following:
360-degree security monitoring
Cloud security management
DNS resilience services
Web application security
Advanced threat management
Continuous compliance services
Vulnerability scans and penetration testing
Security awareness and anti-phishing training for staff
Because of the scope and the rigorous methodology of SOC 2, compliance often involves significant investment in time, money, and effort. However, partnering with trusted auditors enables your team to build a cost-effective, end-to-end compliance plan. Such a plan helps prevent runaway costs and protracted timelines.
The SOC 2 compliance process consists of four main phases:
Scoping — establishes which SOC 2 report type and trust services criteria (in addition to security) your company needs based on your line of business and the specific requirements of your customers.
Readiness Assessment — detects gaps in documentation, policies, procedures, system configurations, and technical controls.
Remediation — closes gaps and addresses weaknesses by building and implementing a remediation plan.
Reporting — formally evaluates all your security measures via a SOC 2 Audit conducted by a qualified third-party assessor, with a SOC 2 report as the final output.
There are two types of SOC 2 reports:
Type 1 – provides a snapshot (i.e., design and implementation) of your organizational controls at a specific point in time. This report type is straightforward with a shorter timeline.
Type 2 – provides a long-term assessment (i.e., design, implementation, and effectiveness) of your organizational controls over a given period. This report type offers greater assurance to internal and external stakeholders but comes at a higher cost and with a longer timeline.
SOC 2 Takeaways for SaaS Companies
SaaS solutions have fundamentally changed the way organizations conduct business and achieve goals. They have also introduced new risks into the digital economy as they harness the accessibility, flexibility, and scalability of the cloud to drive higher levels of interconnectedness among business entities.
Without guardrails, such strong linkages among buyers and sellers in the SaaS supply chain inevitably expose every participating organization to very complex cyber risks. That is especially true in a threat and regulatory environment where customer data represents the top priority of IT security teams and the primary target of cybercriminals.
SaaS customers are growing more aware of such risks. And that's the clarion call. Going forward without SOC 2 compliance makes it significantly more difficult for a SaaS company's revenue engine to move the needle by attracting, engaging, and retaining clients.
Give your SaaS company its next breakthrough. Talk with our SOC 2 specialists to explore compliance options.
Building Trust and Confidence with TrustNet.
TrustNet has performed hundreds of Assessments and has tremendous experience successfully guiding businesses through the process.