Blog  PCI DSS Compliance in Oilfield Services
PCI DSS Compliance in Oilfield Services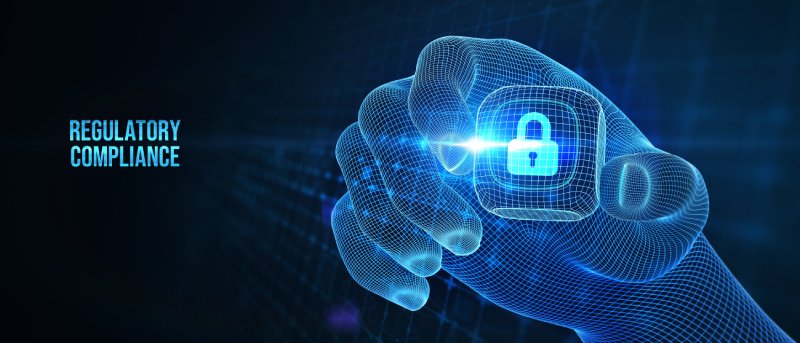 Oil and gas might seem an unlikely target of cyberattacks, but the sector has already experienced an alarming share of digital crime. Considered a critical infrastructure, the oil and gas industry has been at the crosshairs of state-sponsored hacker groups, cybercriminal gangs, malicious insiders, and other threat actors. Oilfield services companies are especially vulnerable given their increasing adoption of digital technologies and their crucial role in the supply chain. As a result, compliance with security frameworks such as PCI DSS has become a non-negotiable essential in their line of business.
This article outlines the exposure of oilfield services companies to various kinds of cyber threats and how compliance with PCI DSS can significantly mitigate risks.
Cyber Risks in the Oilfield
As seen in the devastating ransomware attack on the Colonial Pipeline, oil companies face mounting security risks as they modernize their information systems and operational infrastructure. As oil rigs, wells, refineries, and retailers become more interconnected through cloud technologies and shared digital data, the internal vulnerabilities and external security risks of oil companies inevitably accrue.
Meanwhile, the incentives that drive threat actors into launching cyberattacks against the sector have also expanded beyond financial gain to include state-sponsored espionage, IP theft, corporate sabotage, and terrorism. The stakes have also gone higher, with potentially disastrous outcomes such as region-wide fuel shortages, severe environmental damage, and debilitating financial losses.
Such a threat landscape leaves oil companies with very little room for error and none for negligence. Unfortunately, the industry's cyber maturity remains comparatively low, especially among companies in the upstream segment that are involved in exploration and production. For companies that provide oilfield services, this presents a looming challenge as well as an opportunity to orchestrate a step change in their compliance and security posture.
Oilfield service companies typically engage in the manufacture, repair, rental, and maintenance of equipment used in field operations such as exploration, extraction, and transportation. However, the range of products and services the segment delivers now includes digital solutions for locating energy sources, managing geological data, monitoring gas flows, automating field machinery, and remotely managing onsite systems.
Engaging diverse types of clients and vendors, oilfield companies have also adopted payment card transactions in their normal business operations. This practice has a price tag: expanded exposure to risks such as data breaches, financial theft, regulatory violations, and credit card fraud. To minimize risks, oilfield companies that handle payment card transactions need to comply with PCI DSS.
PCI DSS: Secure Flow of Digital Payments
PCI DSS stands for Payment Card Industry Data Security Standard, a set of requirements that helps secure the payment card ecosystem by protecting cardholder data from unauthorized access, use, or disclosure.
The standard helps reinforce overall security by providing guidance on how to safeguard the key components of an organization's information system. PCI DSS sets six main goals:
Maintain secure systems and networks
Protect cardholder data
Manage vulnerabilities
Use strong access control measures
Monitor and test networks regularly
Maintain an information security policy
These goals are further divided into 12 requirements that set specific provisions for firewalls, identity and access management, encryption, anti-malware solutions, penetration tests, documentation, and other measures.
Oilfield service providers that handle card payments need to comply with the standard or face elevated risks that could lead to heavy fines, data breaches, and other dire consequences. On the other hand, compliance delivers many business benefits:
Improved security posture
Closer adherence to industry best practices
Reduced risk of data breaches and fraud
Enhanced customer trust and loyalty
Reduced likelihood of getting penalized by card brands and industry regulators
Improved operational efficiency and performance
Compliance Made Easy for Oilfield Companies
Achieving PCI DSS compliance involves a complex process that might seem overwhelming for some oil companies. Indeed, there are many challenges. PCI DSS is a living document whose standards continually evolve over time. And while the exact number of individual controls you need to validate depends on your company's specific implementation of the PCI DSS requirements, the framework consists of more than 400 individual security controls. The cost of implementing the required controls and conducting a formal audit can also involve significant costs and time.
Many of these challenges can be addressed by partnering with an experienced PCI DSS assessor. TrustNet provides managed compliance services that have won industry awards and the confidence of hundreds of satisfied clients. Our services are the go-to solutions for companies looking to simplify the process, cut costs, save time, and pass the PCI DSS audit.
With two decades of deep industry experience, TrustNet combines human experts, advanced technologies, and streamlined processes to make PCI DSS compliance easier to achieve. Our team of Qualified Security Assessors (QSA) is duly authorized to conduct assessments, provide remediation guidance, and produce reports on compliance (ROC). We are also an Authorized Scanning Vendor (ASV) who can perform regular penetration tests and vulnerability scans for your company. All our flexible services are geared towards businesses — including those in the oil and gas sector — that aim to improve their cyber resilience while also maximizing the benefits of compliance.
Conclusion
Often operating in remote and complex environments, oilfield companies constantly face a host of hazards and threats. Unmitigated, these risks can lead to dire, show-stopping outcomes.
Compliance with regulatory standards and industry frameworks like PCI DSS enable oil companies to secure both their physical and digital assets, the sensitive data of partners and customers, and the supply chains that fuel the world.
Ready to accelerate your PCI DSS compliance?
Have a quick chat with our experts to share your unique needs.
Building Trust and Confidence with TrustNet.
TrustNet has performed hundreds of Assessments and has tremendous experience successfully guiding businesses through the process.